Espresso Machines, SAECO
SAECO IncantoCMF HD8911/47
Advanced technology delivering maximum flavor
4 Beverages
Classic Milk Frother
Black
5 step adjustable grinder
20,000 cups of finest coffee with durable ceramic grinders
Our grinders are made of high-tech ceramic: exceptionally hard and precise. Fresh beans are gently ground, without risk of overheating: extracting all the best flavors and aroma, delivering a superior coffee taste for at least 20,000 cups.
Enjoy hot coffee in no time with the Quick Heat Boiler
When time is of the essence, you can brew perfect espresso and cappuccino without the wait, thanks to the Quick Heat Boiler. The secret is in its light aluminum and stainless steel body, which can reach hot temperatures, fast.
Velvety milk foam with the Classic Milk Frother
The Classic Milk Frother is for those who love to assume the role of master craftsman, and it's just easy. Within seconds you can create a rich, silky layer of foam – the crowning glory of your coffee.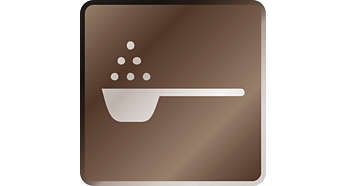 Decaffeinated with equal zest with the Powder Option
Sometimes it's nice to have the option of a full-bodied, delicious coffee, without the caffeine kick. Thanks to the Powder Option you can make decaffeinated coffee whenever you please.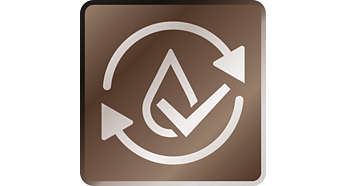 Designed for efficiency
Saeco Incanto ingeniously combines efficiency with attentiveness to meet the highest standards for your home – keeping water consumption and energy usage low. And with the programmable stand-by, just tell the Saeco Incanto when it won't be needed and it will switch itself off automatically. Easy.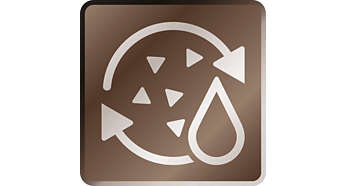 Auto-cleaning cycle removes any hassle
The automatic cleaning cycle makes it easy to look after, and it increases the machine's longevity – giving you more time to enjoy your coffee instead of cleaning up.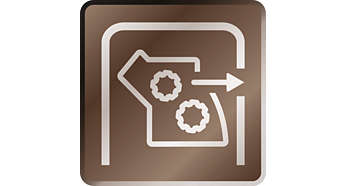 The fully removable brewing group can be cleaned in no time
Efficiency and ease of use were key inspirations when Saeco invented the first brewing group 30 years ago. And to this day, it still proves to be an inspired, resolute piece of technology. As always, it's so simple to clean – just remove it and wash it under the tap for a few seconds, then re-insert it just as easily.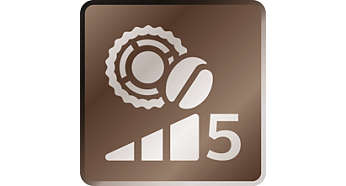 Fine-tune the coffee's richness with 5 grinder settings
When it comes to the fineness of the grind, this machine never fails to satisfy. Different coffee blends require different levels of granularity for the full flavor to unfold. So the grind granularity of this machine has five adjustable settings – from the finest grind for a full-bodied espresso, to the coarsest for a lighter coffee.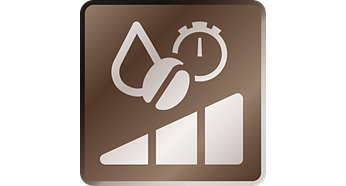 The strength selection remembers just how strong you like it
Once you've chosen your ideal strength from the 5 different settings, you can easily save it with the Memo Function, as well as your desired length and temperature. Then every cup in the future will be customized exactly to your taste. You'll never have to remind it again, unlike the local barista.